As the days get longer and the weather gets warmer, the time for outdoor adventures is upon us. Whether you want a snack to fuel up before exploring the great outdoors or something delicious to gift a friend, our healthy snack gift boxes have just what you need.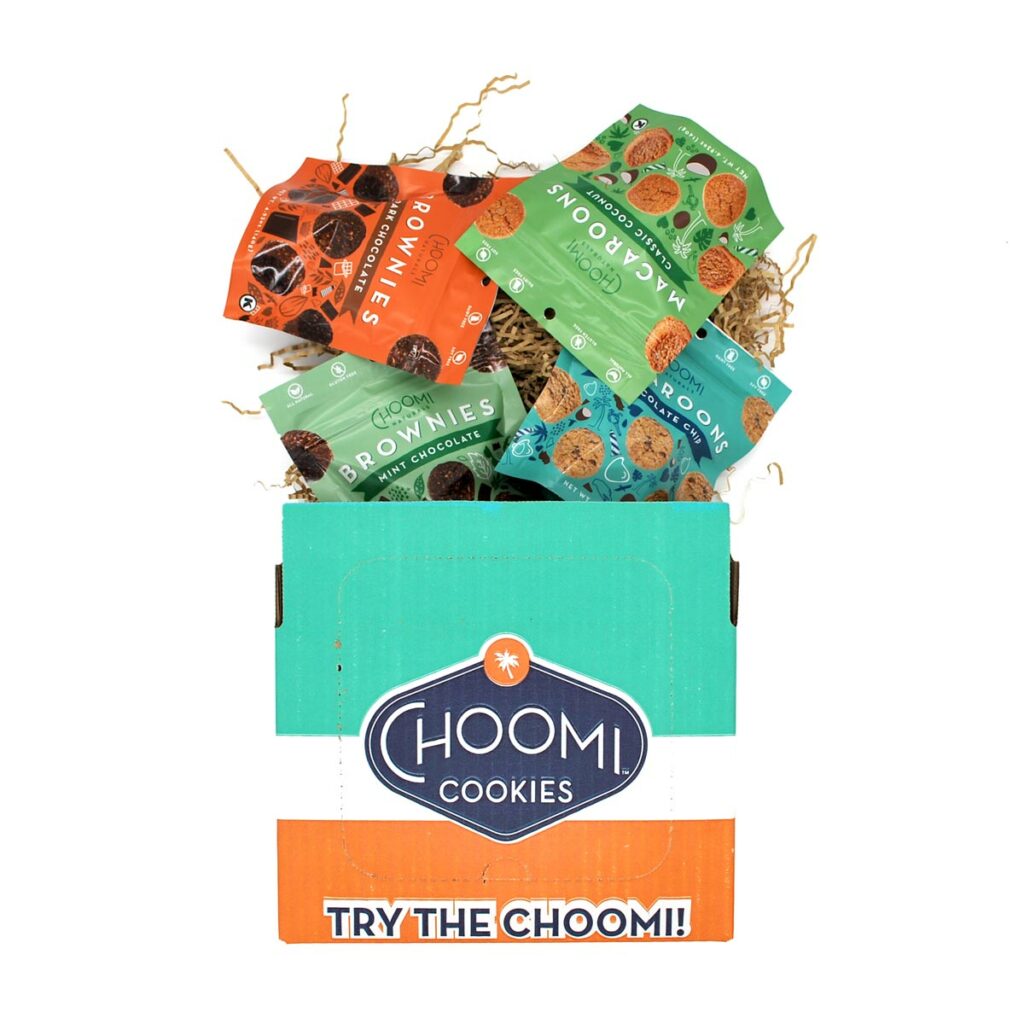 Discover our energizing snacks that are not only healthy but also really delicious! Choomi Naturals macaroons and brownies offer a wholesome alternative to granola and protein bars which are often filled with sugar and preservatives that weigh you down.
Our snack boxes are carefully curated with energizing and nutritious snacks plus fun extras that make them great for gifting.
Gift Giving Made Easy
No matter who you are shopping for, we have a thoughtful gift box to make your friends and family smile. Whether you are looking for a birthday gift, an anniversary gift, a bridesmaids gift, or just a fun way to show how much you care — our gift boxes are just what you need.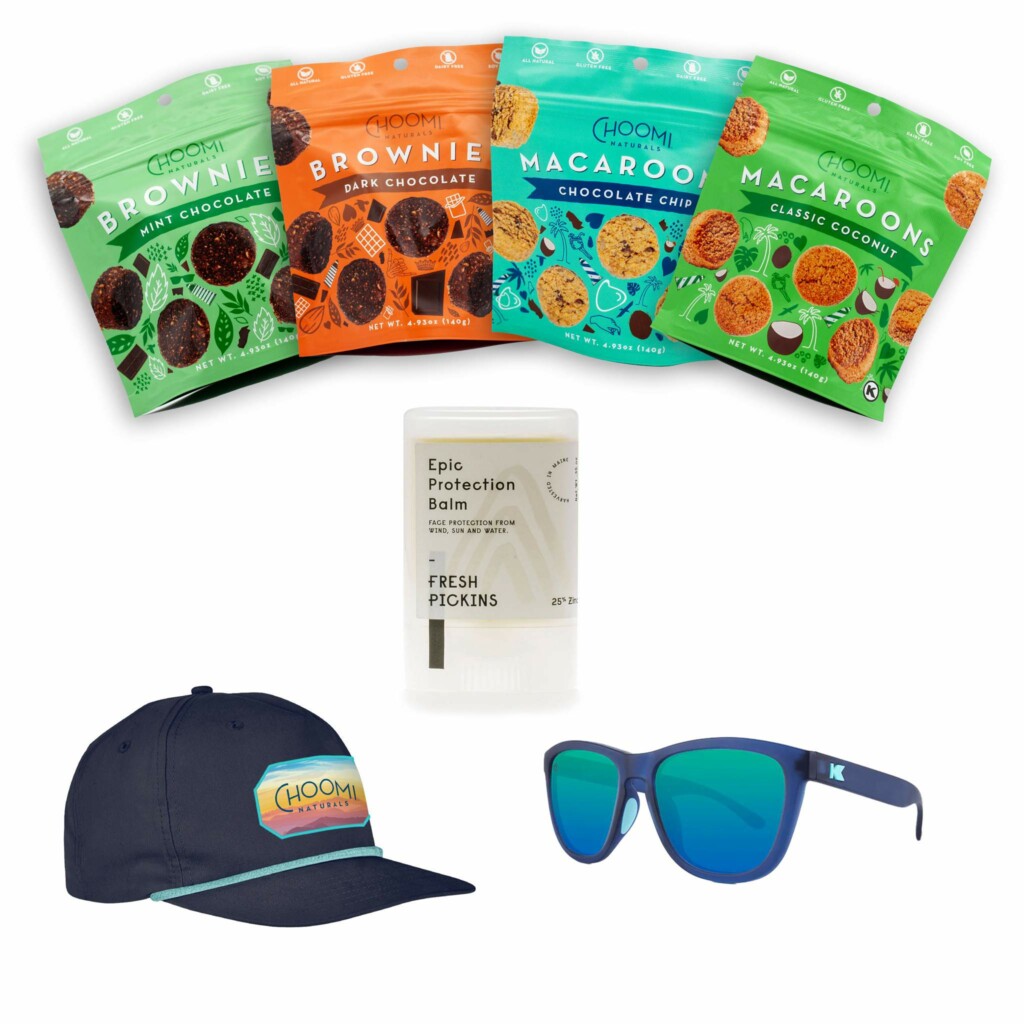 For the self-proclaimed "beach bum," check out our Beach Lover Gift Box, which is packed with tasty Choomi Naturals snacks and extras to protect your recipient from the summer sun and keep them energized. Each box comes with a variety of Choomi Naturals snacks, stylish Knockaround sunglasses, a protective 5-panel hat, and non-toxic sunblock.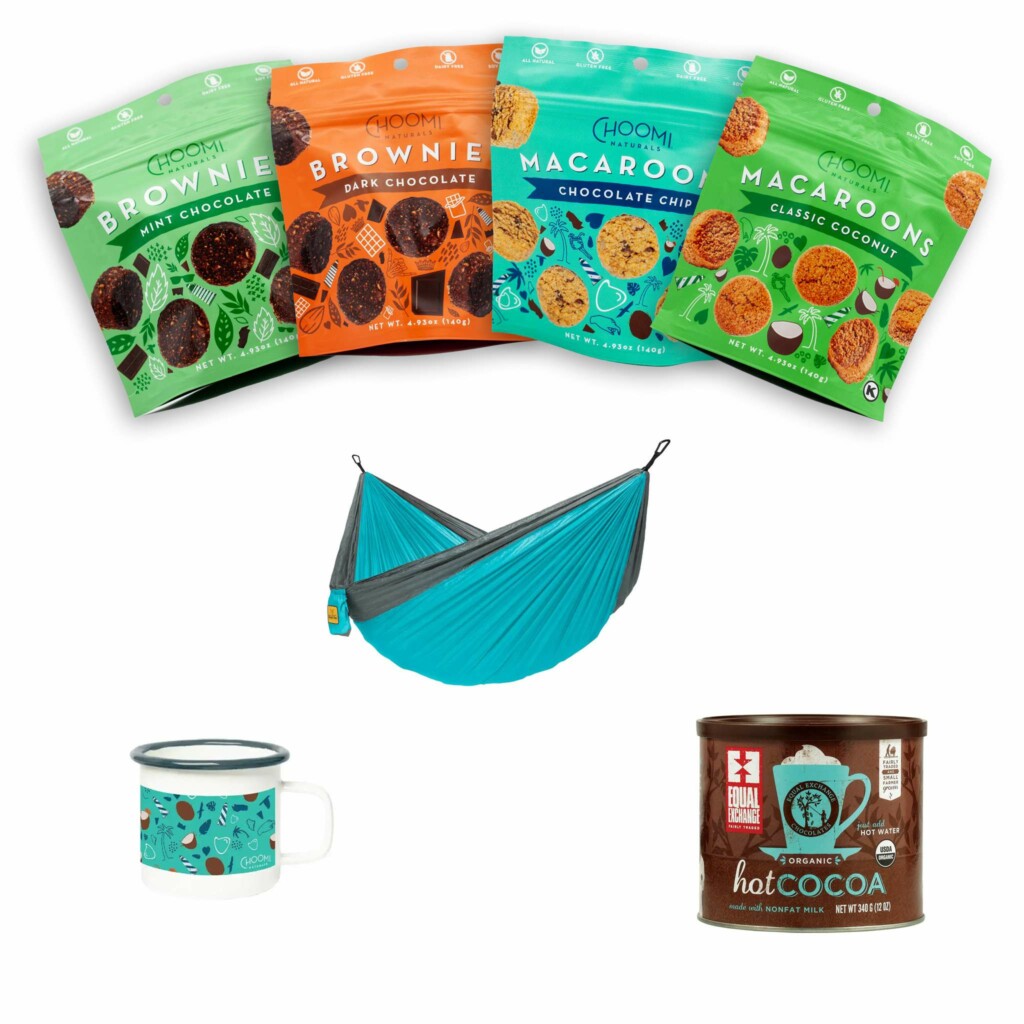 If you're looking for something special for the hiking enthusiast in your life, shop the Outdoor Adventurer's Gift Box, complete with Choomi Naturals snacks, hot cocoa fixings, and a relaxing hammock for kicking back and refueling after a long hike.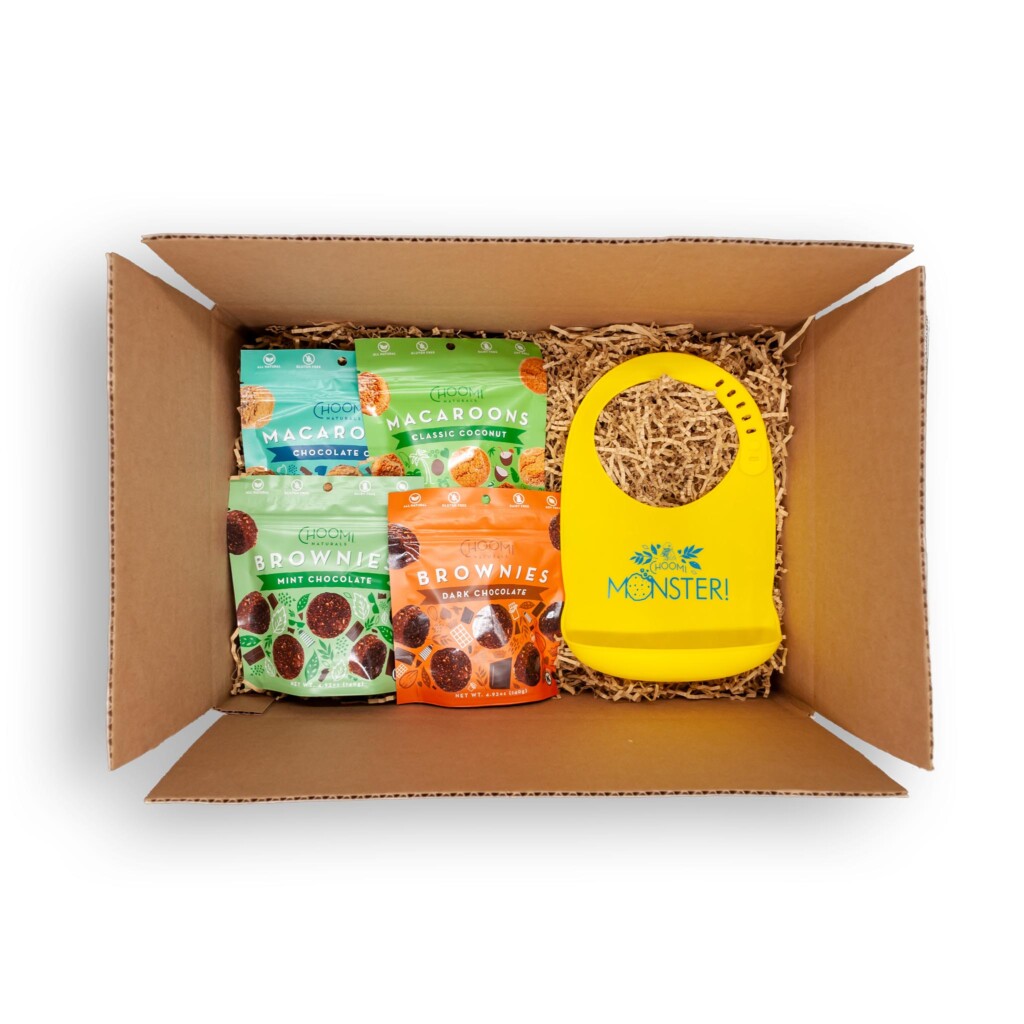 Motherhood is an adventure of its own. For the new mom in your life, shop our New Mom Gift Box and show her how much you care. This thoughtful gift box includes healthy Choomi Naturals snacks, a convenient reusable tote bag, and a Choomi Naturals bib!

Shop our complete collection of gift boxes — with a great selection and simple shipping options, shopping with Choomi Naturals has never been easier.