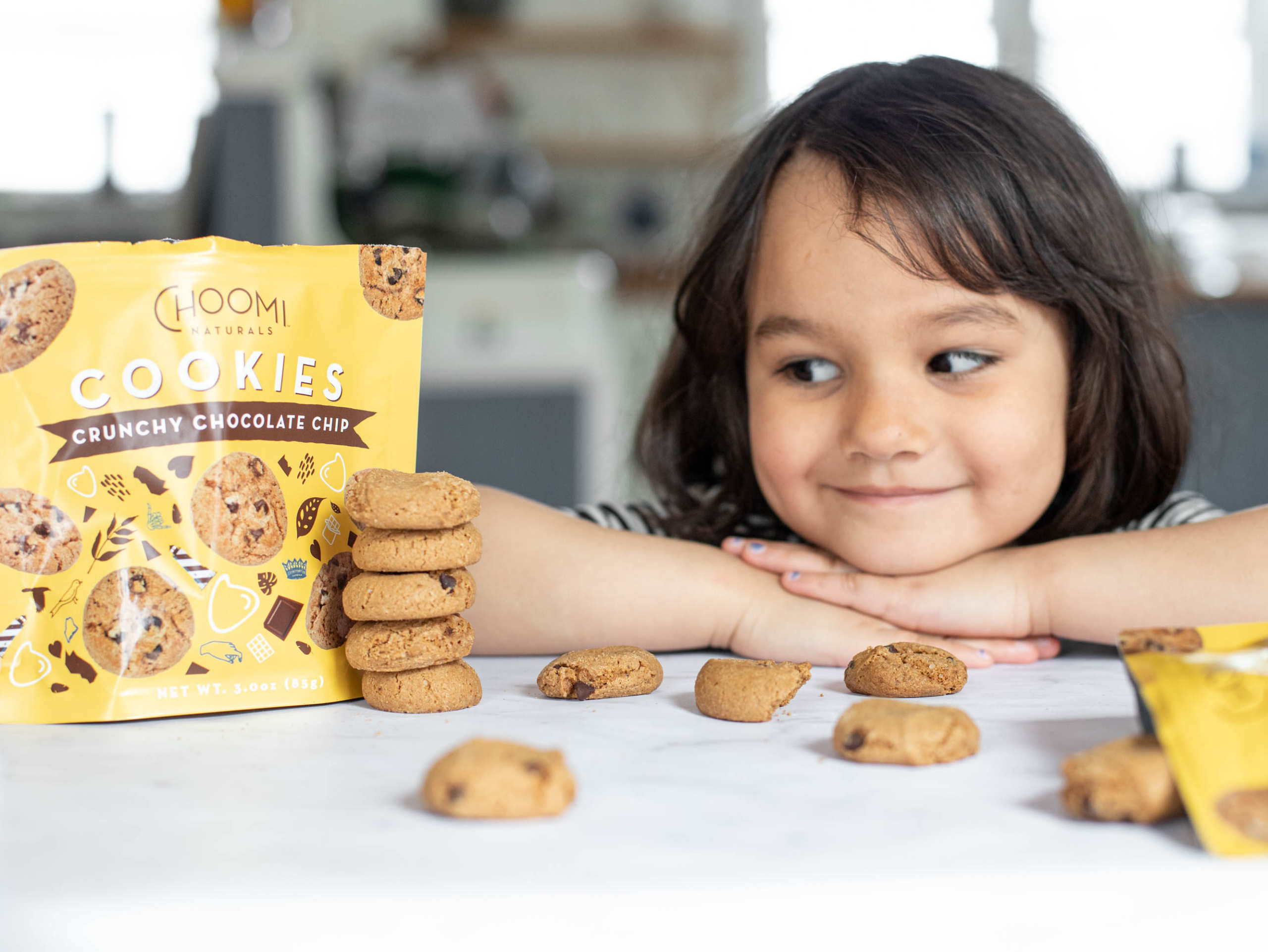 "We are so happy to have found this company!

The cookies & macaroons are awesome! They don't spike you with a sugar spike & crash like usual snacks like these do. We have actually replaced many snacks with just these cookies & macaroons. We'll be buying from this company for years to come! Even better? They are local!"

— Sherry, Maine
Energizing Snacks from Choomi Naturals
Our mission to revolutionize the way people snack began with a simple desire to create healthy and delicious treats for all of life's adventures. You can feel good about enjoying the best macaroons, brownies, and cookies. Choomi Naturals was born in Portland, Maine, and our family-owned business is committed to creating energizing snacks the whole family will love.
Buy any 4 pack and get a free bag of Crunchy Chocolate Chip cookies!
"These are delicious!

They've got the texture and taste of cookies fresh out of the oven. At the same time, you don't have to feel guilty about treating yourself! They're made with healthy ingredients like flax and honey. Just the right amount of sweet without going overboard. You can taste how high quality and authentic the recipe is. No artificial anything in here. They're filling, too, making them the perfect breakfast or snack!"

— HJ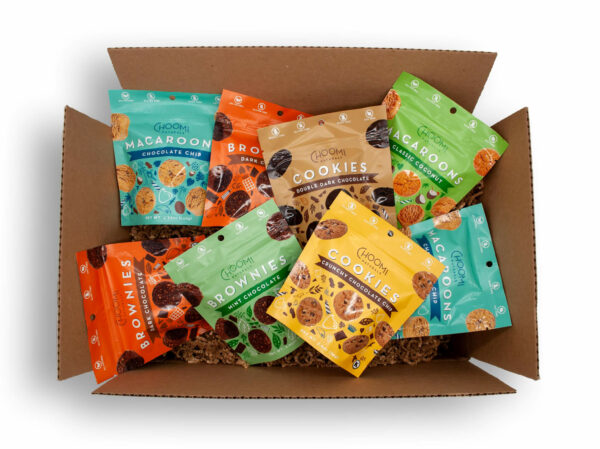 GIVE THE GIFT OF HEALTHY SNACKS
Send a box of the best macaroons and brownies that will make anyone's day! Each of our gift boxes comes in a beautifully designed package with a custom card so you can send a personal message along with your tasty treats!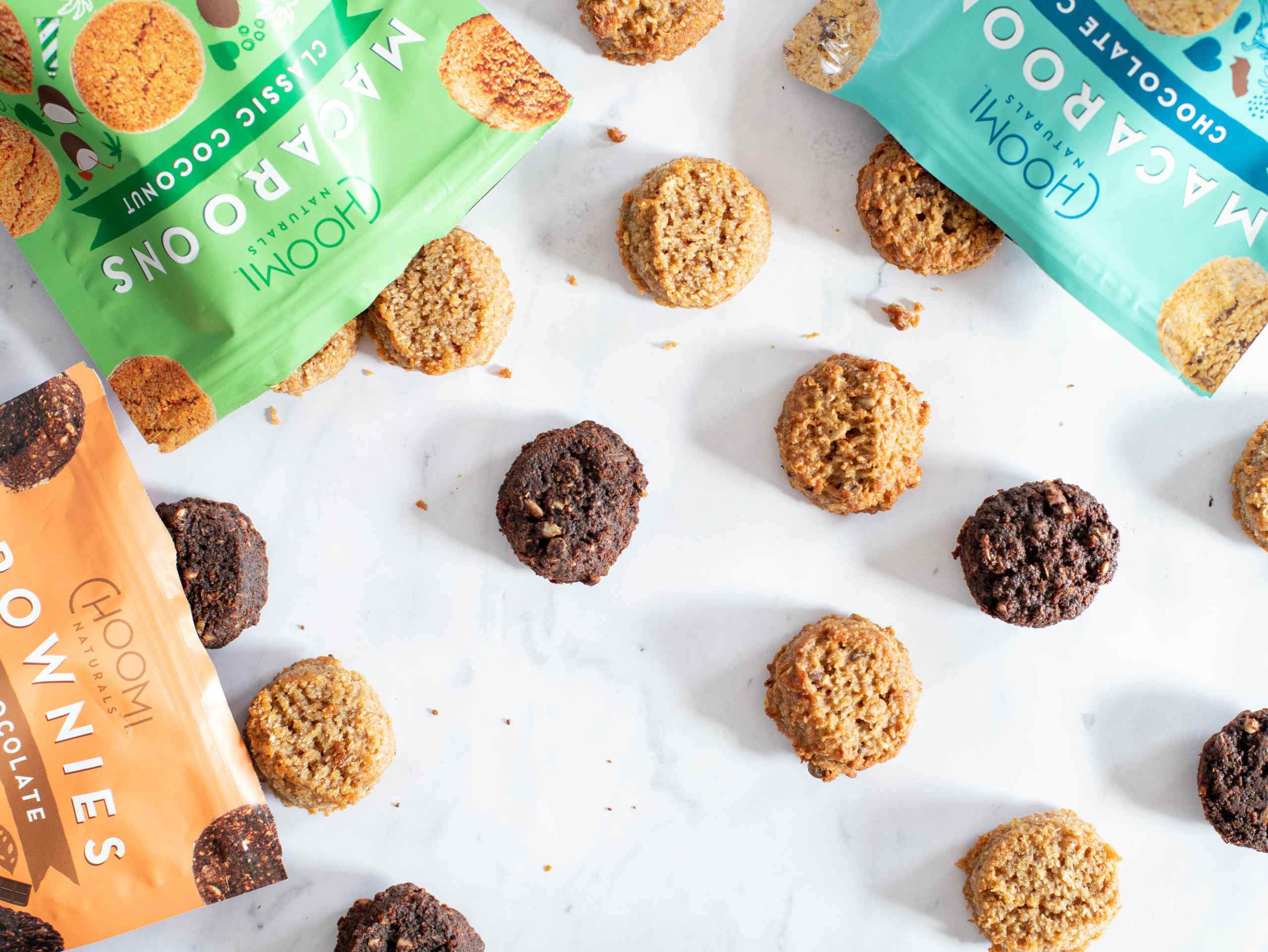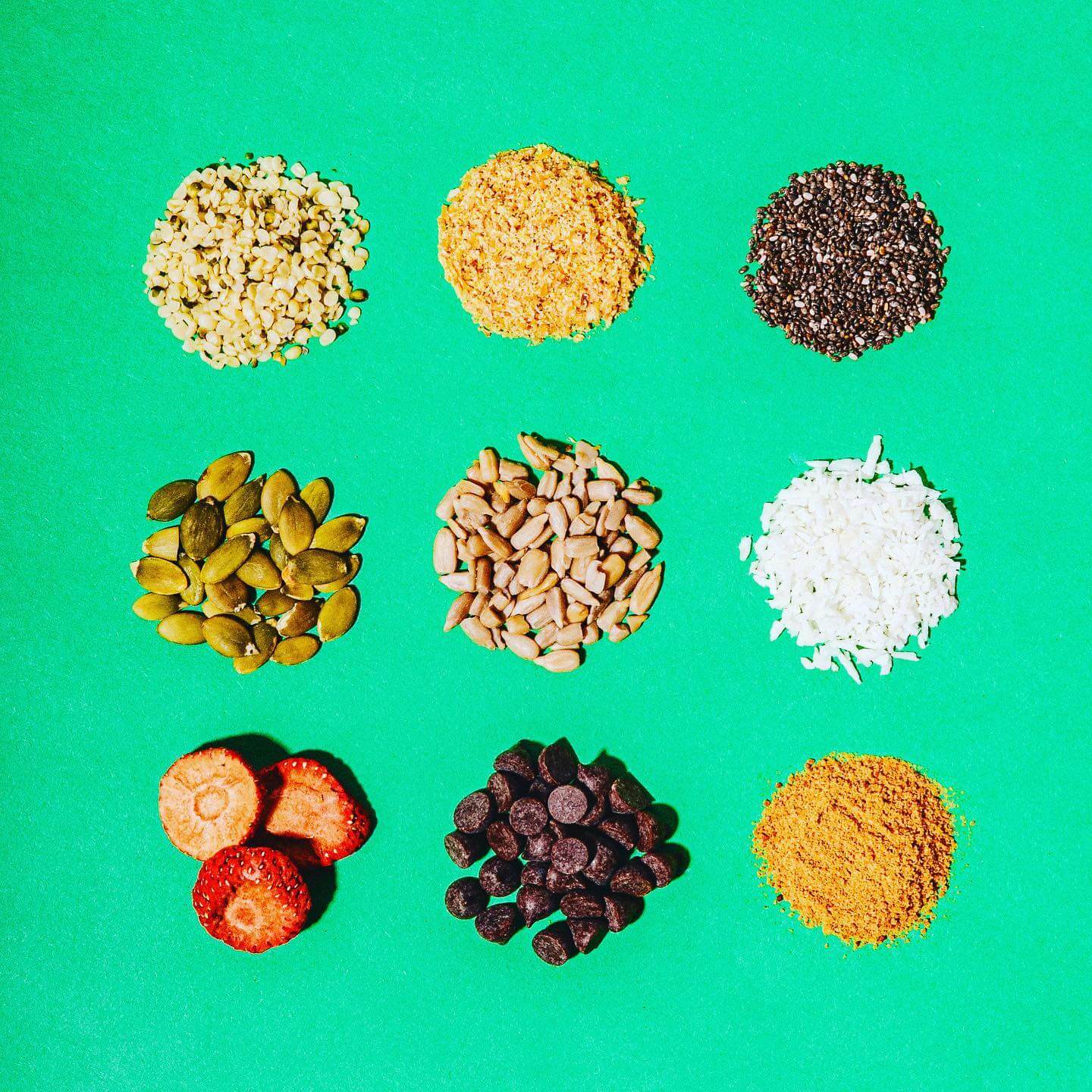 FEEL GOOD ABOUT HOW YOU FUEL.
Choomi Naturals is your new favorite guilt-free, energizing snack. We're not like those additive and sugar-packed cookies and bars that make you feel bloated and sluggish. Our all-natural, gluten-free, dairy-free, non-GMO, real-food, natural snacks are everything you've been looking for. EAT WELL WITH CHOOMI NATURALS
If you enjoy tasty and super wholesome snacks, it's time to try Choomi Naturals gluten-free macaroons and brownies. When it comes to making healthy snacks, we go all out, and our gift boxes are no exception. Each thoughtfully curated gift box is exactly what you need for your family, friends, and colleagues to take healthy snacking to the next level.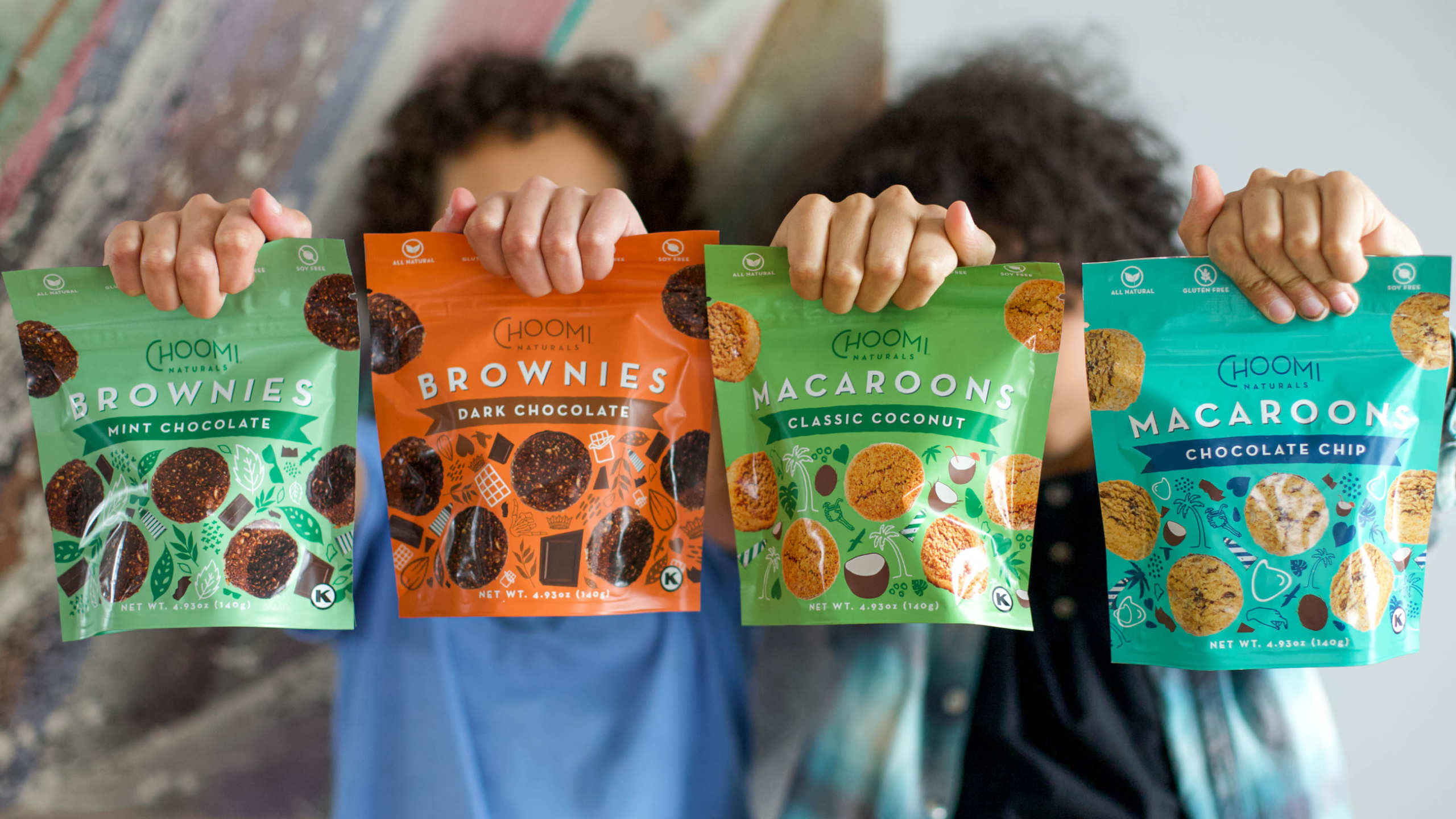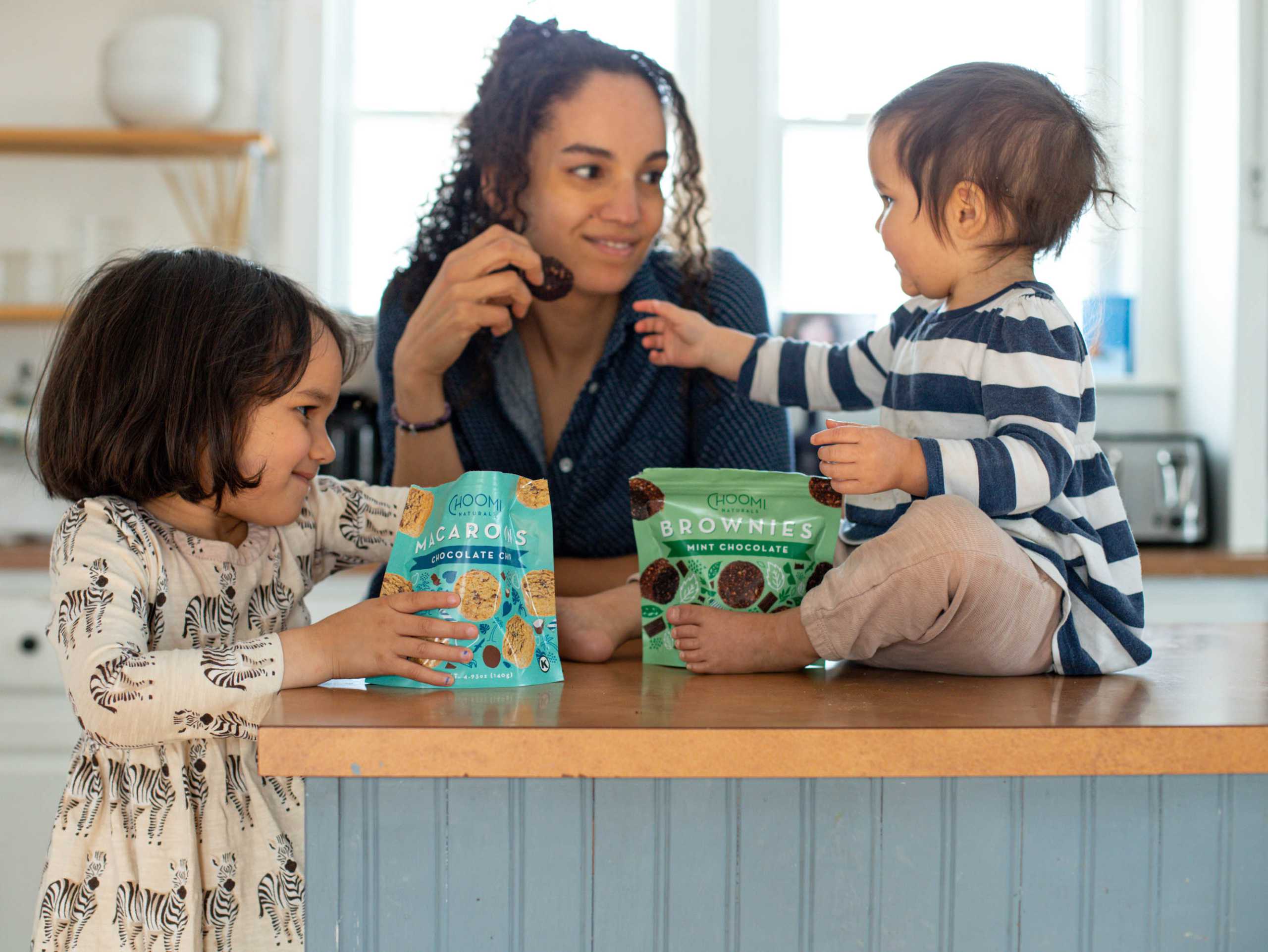 OFFERING HEALTHY SNACKS FOR EVERYONE.
If you're looking for a special gift, a healthy treat, or a wholesome snack – look no further than Choomi Naturals! We make delectable, gluten-free macaroons and brownies that are packed with wholesome, real foods. Choomi Naturals makes the ultimate snack food or energizing fuel for your next adventure. SMALL BATCH. BIG FLAVOR.
We believe that what we don't put in our macaroons and brownies is just as important as what we do. Choomi Naturals was born in a kitchen and not in a factory. We never add processed white sugar, dairy, or grains of any kind.