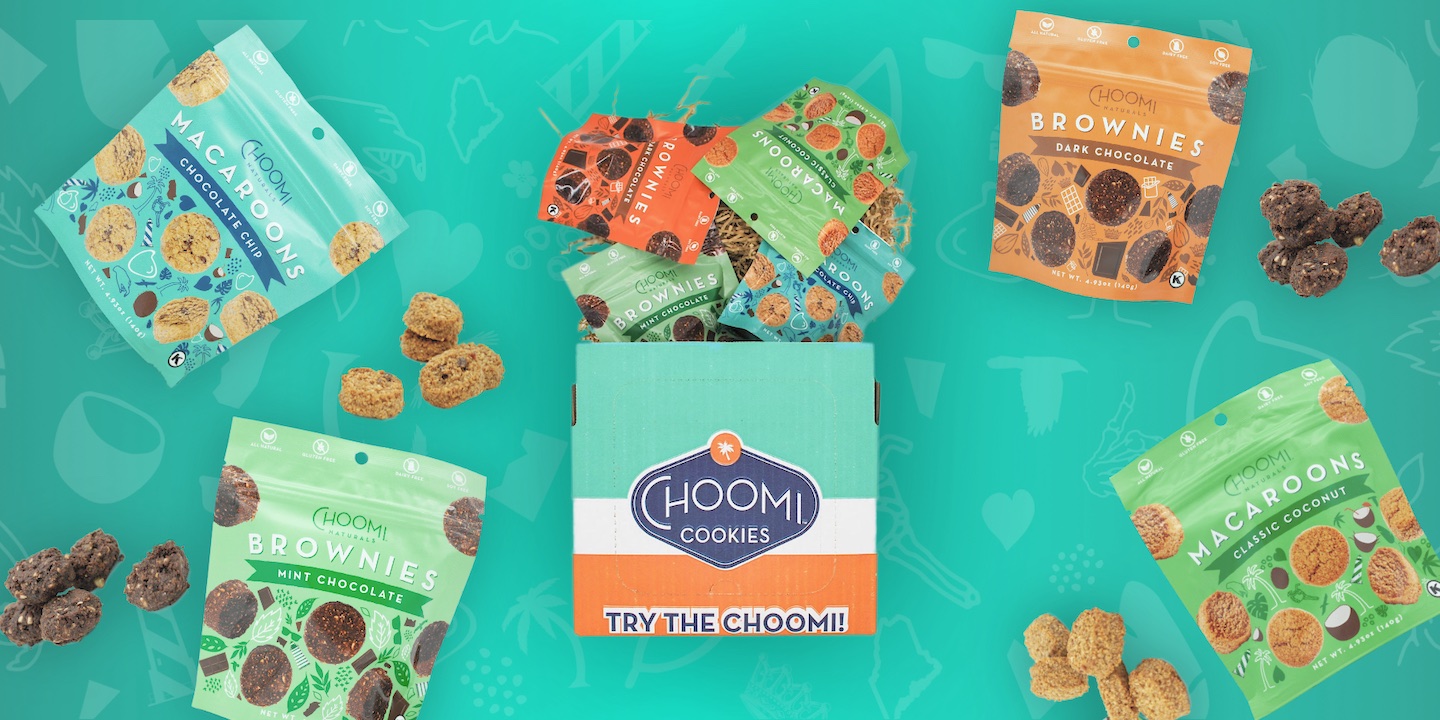 Win a Box of Choomi Naturals
Enter to win a Free 4-Pack Variety Box
Healthy Snacking with Choomi Naturals
Choomi Naturals started with a desire to make snacks that fuel all of life's adventures. So, we set out on a mission to change the way people snack. Our delicious gluten-free macaroons and brownies are all-natural and filled with all the good stuff.
To make things even better, we've curated a collection of gluten and dairy-free gift boxes that are all attractively packaged and a delightfully tasty way to share the gift of healthy snacks with family and friends. GIVE THE GIFT OF HEALTHY SNACKS
Send a box of delicious healthy macaroons and brownies that will make anyone's day! Each of our gift boxes comes in a beautifully designed package with a custom card so you can send a personal message along with your tasty treats!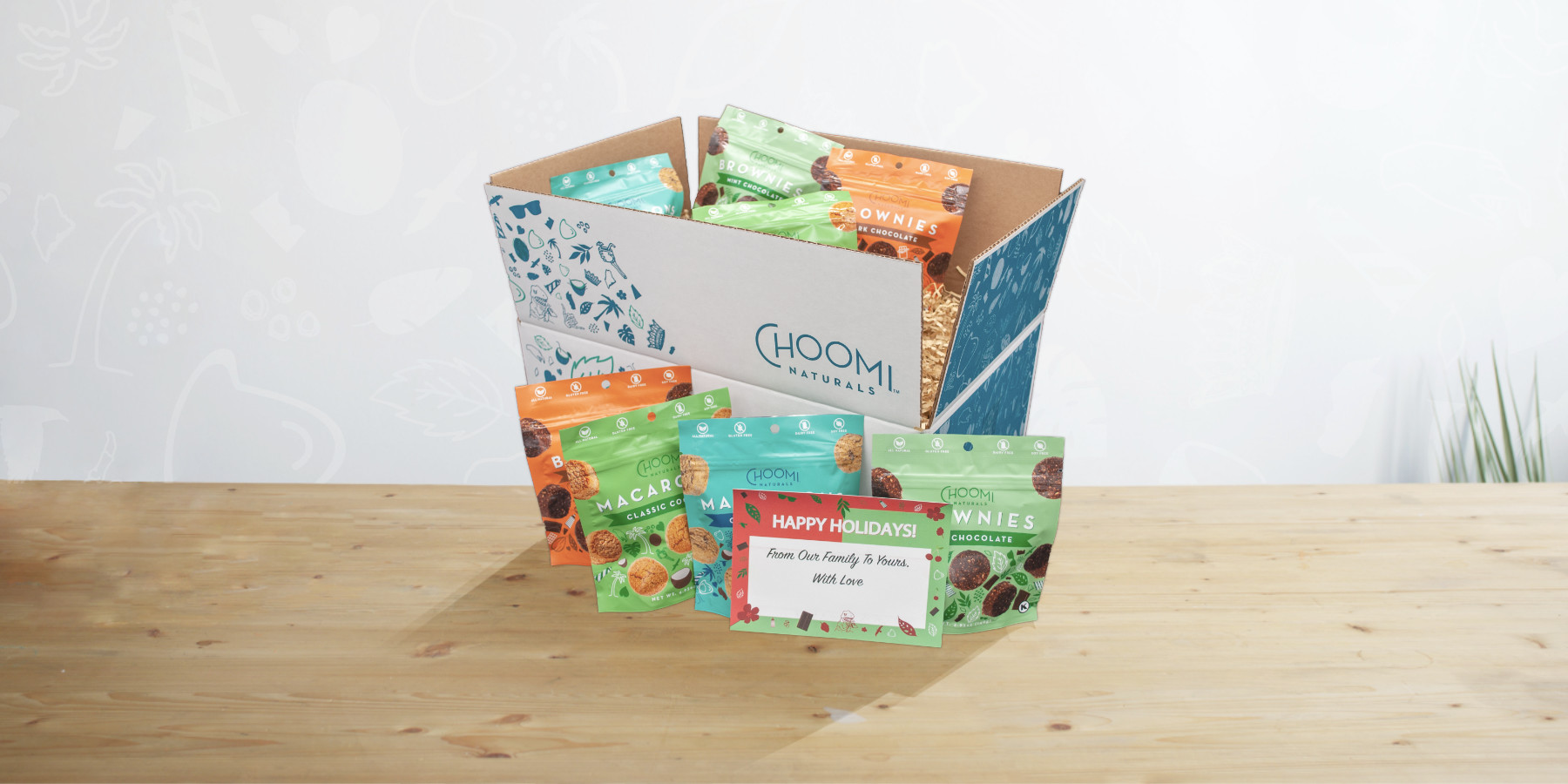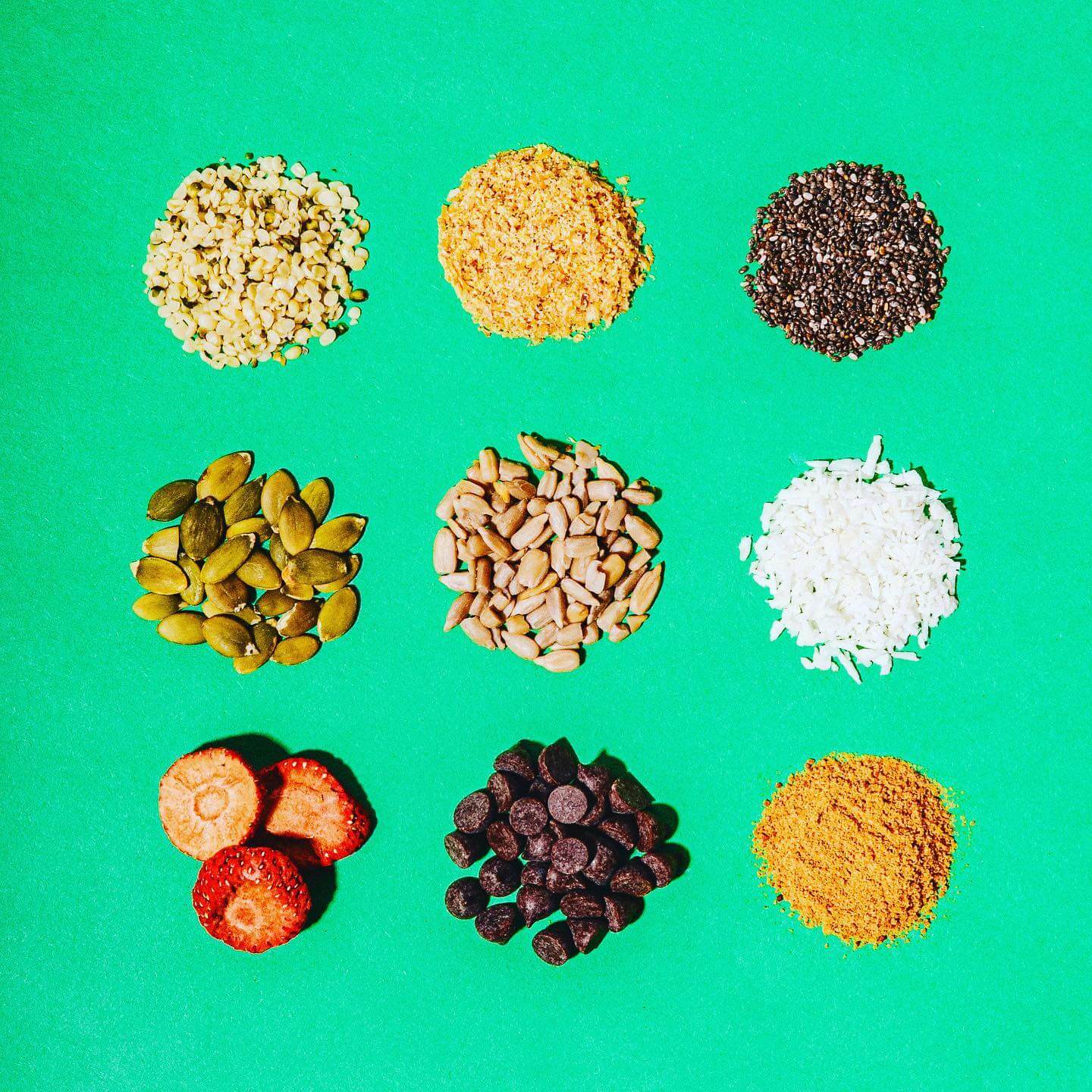 FEEL GOOD ABOUT HOW YOU FUEL.
Choomi Naturals is your new favorite guilt-free, delicious snack. We're not like those additive and sugar-packed cookies and bars that make you feel bloated and sluggish. Our all-natural, gluten-free, dairy-free, non-GMO, real-food, natural snacks are everything you've been looking for. EAT WELL WITH CHOOMI NATURALS
If you enjoy tasty and super wholesome snacks, it's time to try Choomi Naturals gluten-free macaroons and brownies. When it comes to making healthy snacks, we go all out, and our gift boxes are no exception. Each thoughtfully curated gift box is exactly what you need for your family, friends, and colleagues to take healthy snacking to the next level.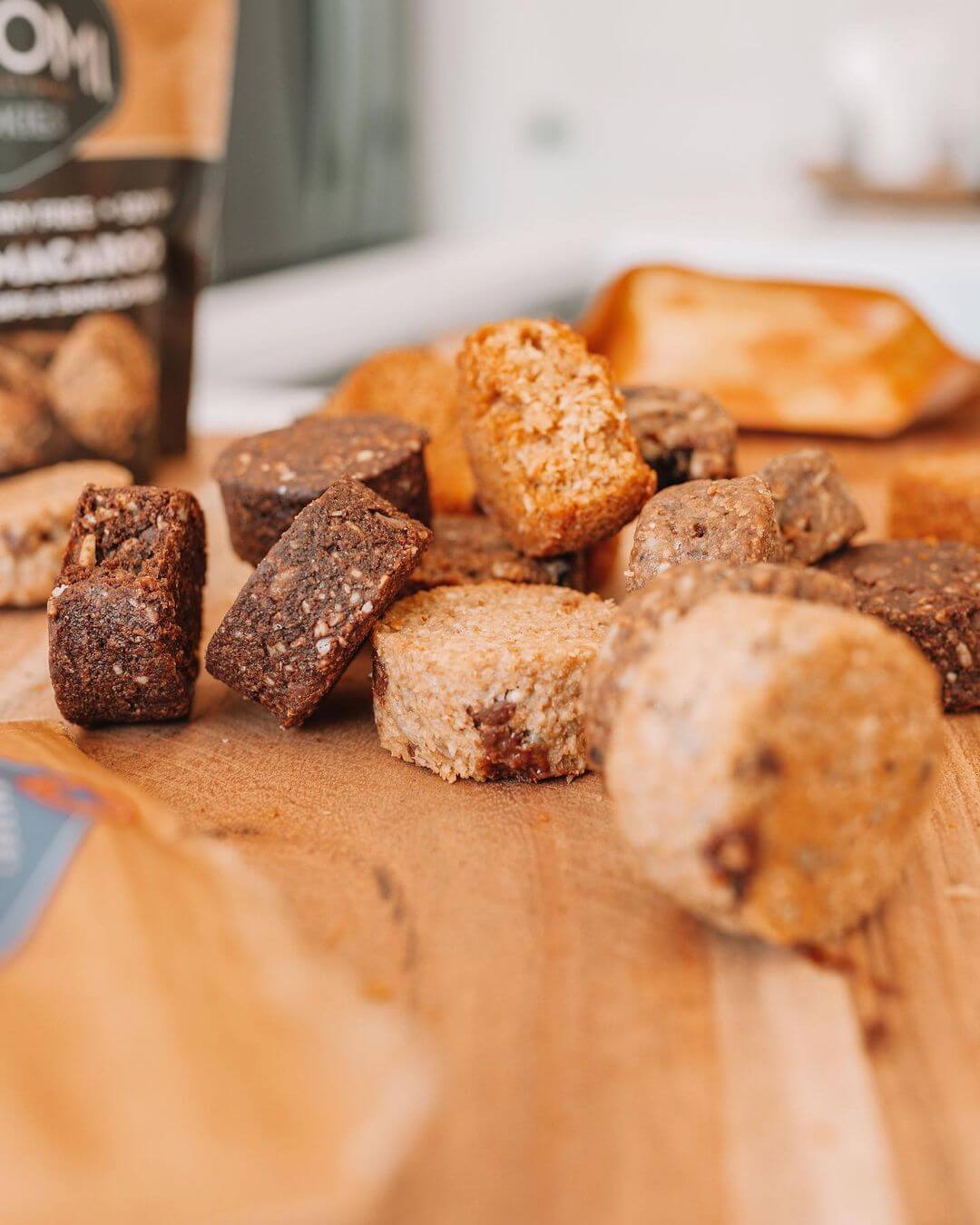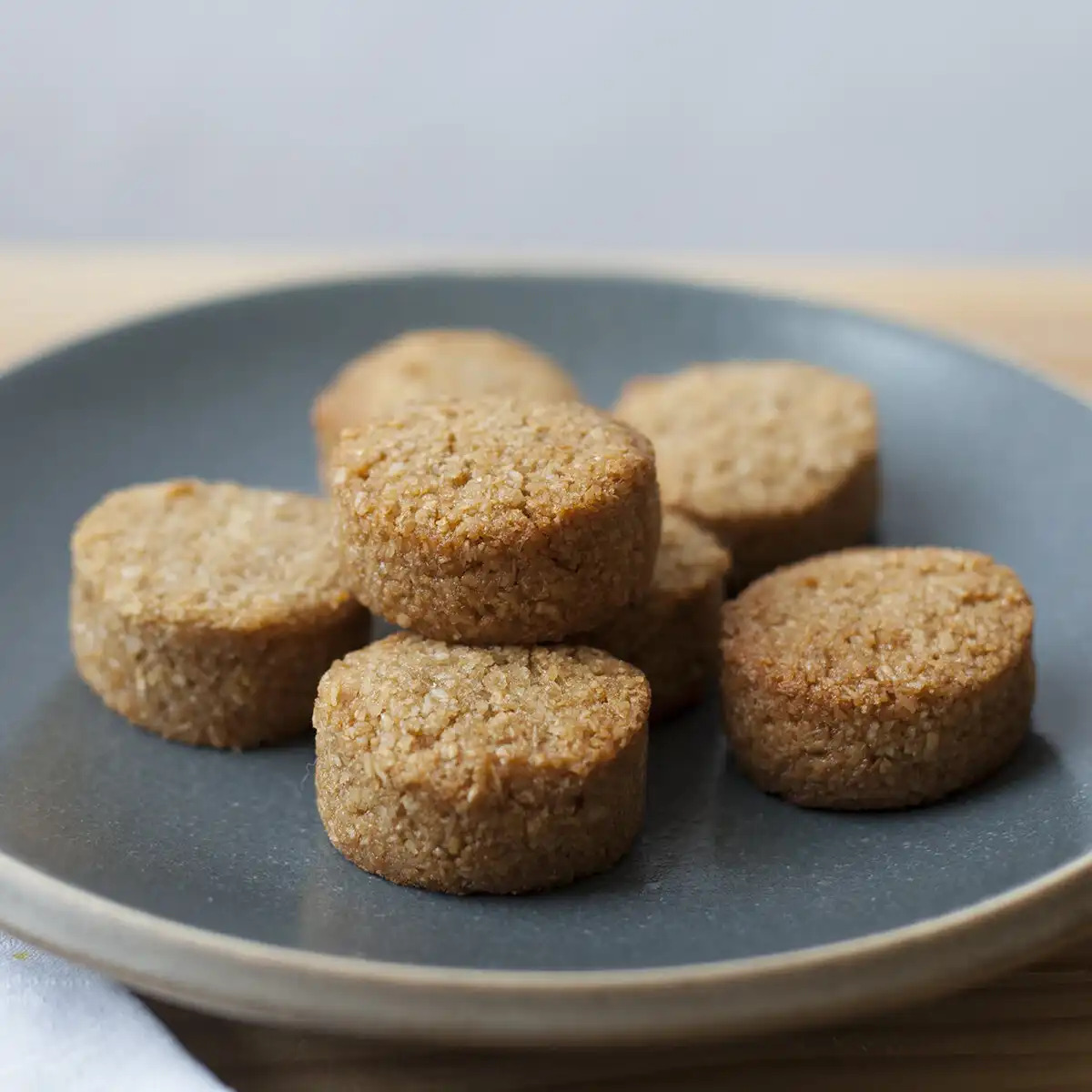 OFFERING HEALTHY SNACKS FOR EVERYONE.
If you're looking for a special gift, a healthy treat, or a wholesome snack – look no further than Choomi Naturals! We make delectable, gluten-free macaroons and brownies that are packed with wholesome, real foods. Choomi Naturals makes the ultimate snack food or energizing fuel for your next adventure. SMALL BATCH. BIG FLAVOR.
We believe that what we don't put in our macaroons and brownies is just as important as what we do. Choomi Naturals was born in a kitchen and not in a factory. We never add processed white sugar, dairy, or grains of any kind.