How to Stick to a Diet: 9 Tips to Help You Succeed in 2023
The new year has arrived, and with it, resolutions for healthier lifestyles. One of the most popular commitments people make at the beginning of a new year is to stick to a diet. If you are one of those people ditching unhealthy foods and starting your journey of self-improvement in 2023, we're cheering you on. Investing in your health is always worth the effort.
Preparation is the key to success with a new healthy diet. So before diving into your new diet, sit down and plan. Knowing what foods you'll eat and what you'll avoid is most of the battle when sticking to a healthy diet. The food we consume makes a difference in our overall well-being, but life has a knack for getting in the way of our best intentions. To stay on track this year, try some simple yet effective ideas for success.
Easy-To-Follow Tips for Sticking to Your Healthy Diet This Year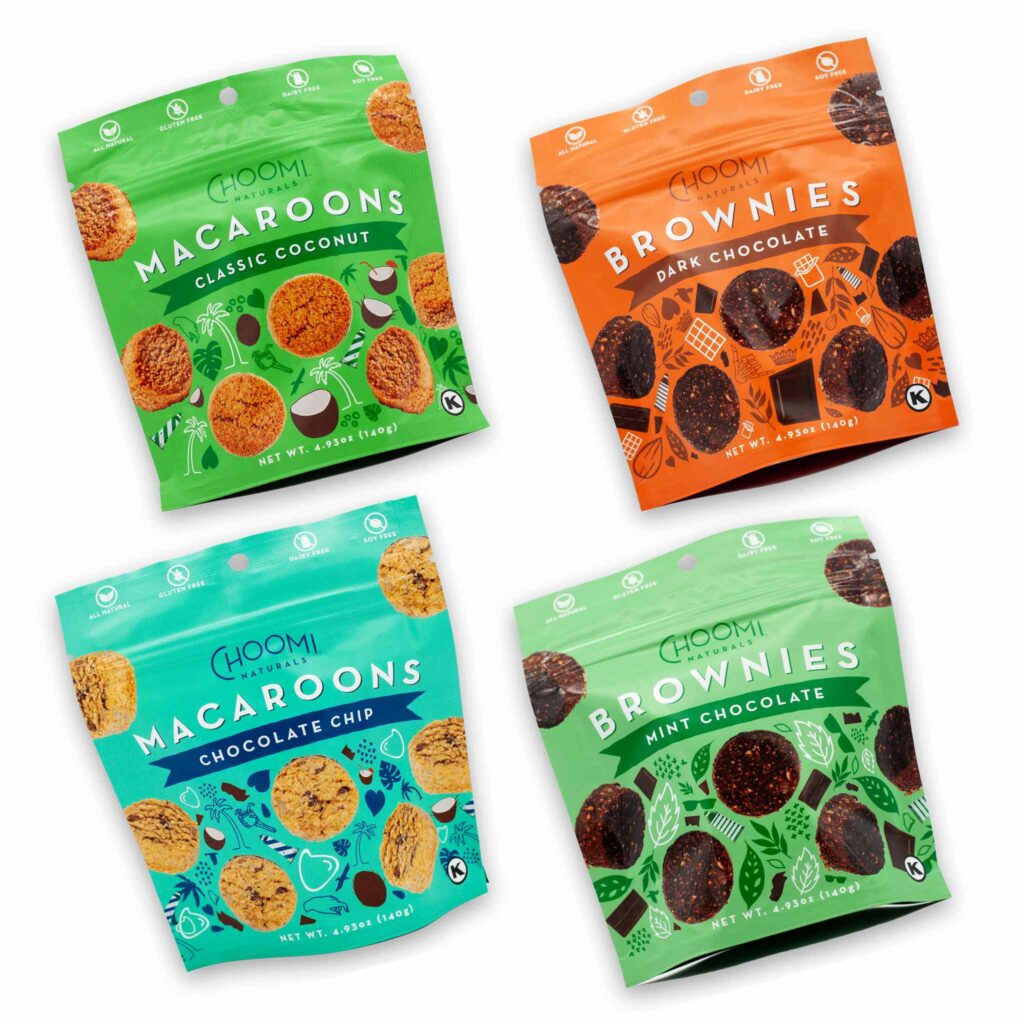 Set realistic goals for yourself. Making changes too quickly or cutting out your favorite foods all at once can make it challenging to stay on track. Focus on small manageable changes.
Find simple healthy recipes that align with your daily calorie intake and tastes so that you can stick to your diet even when you are busy.
Make a complete meal plan. Plan it down to each meal and snack you will have each day of the week.
Set time aside to create a grocery list that includes everything you'll need for your weekly meal plan.
Meal prep as much as possible. Having food that is ready to assemble makes a big difference when meal times roll around.
Integrate new healthy eating habits. Things like adding more veggies to your plate at dinner or eating a healthy snack in the afternoon go a long way toward helping you lose weight and improving overall health.
Stock up on healthy options that satisfy cravings. Nutrient-dense healthy foods like Choomi Naturals gluten-free macaroons and brownies are the perfect solution.
Get support from friends and family. Ask them to encourage your new healthier diet and keep you accountable for your health goals.
Be kind to yourself. We all make mistakes and slip up every once in a while. The key to success is to get back on track and keep going.
Sticking to a healthy diet can be tricky at first, but with the proper preparation and attitude, you can make it happen. From all of us at Choomi Naturals, we wish you a happy and healthy 2023!