Welcome to the sweet world of Choomi Naturals' cookies! We are pleased to announce that we have two new cookies in our collection of healthy snacks. If you've come to love our macaroons and brownies, you will love our new gluten-free chocolate chip and double-dark chocolate chip cookies! Whether you're looking for an afternoon pick-me-up or a snack to munch on while watching your favorite show — they are the perfect cookie to satisfy your sweet tooth!
Choomi Naturals Cookie Box: The Perfect Gift for Everyone
Choomi Naturals is a family-owned and operated business committed to making delicious gluten-free cookies. Our healthy snacks are made in a dedicated gluten-free, dairy-free, peanut-free, and soy-free facility so everyone can enjoy our scrumptious cookies. Our all-natural treats are perfect for birthdays, holidays, special occasions, and more — order our variety box and try both flavors today!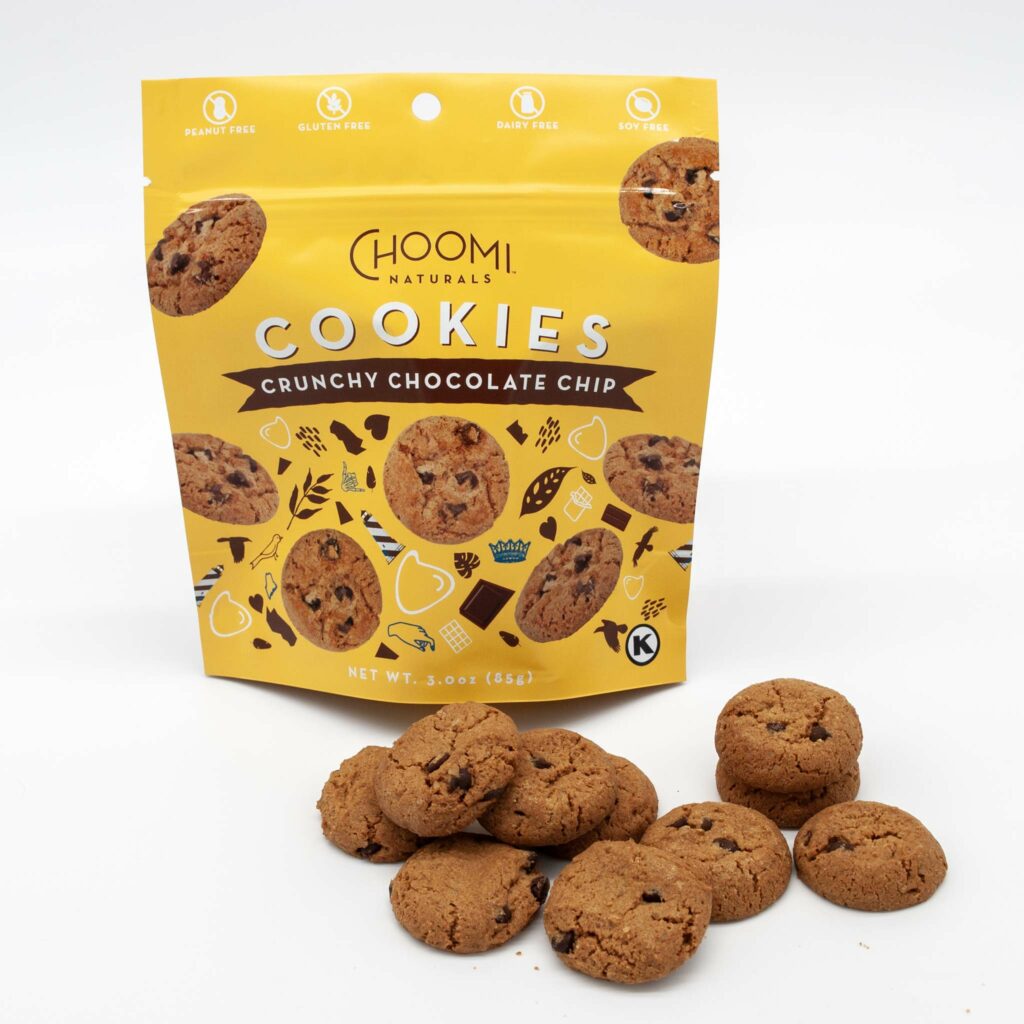 Crunchy Chocolate Chip Cookie
Our chocolate chip cookies are baked in small batches and offer the classic flavor you seek without compromising your diet and health. We use wholesome gluten-free oats and dairy-free chocolate chips to create this sweet and satisfying cookie.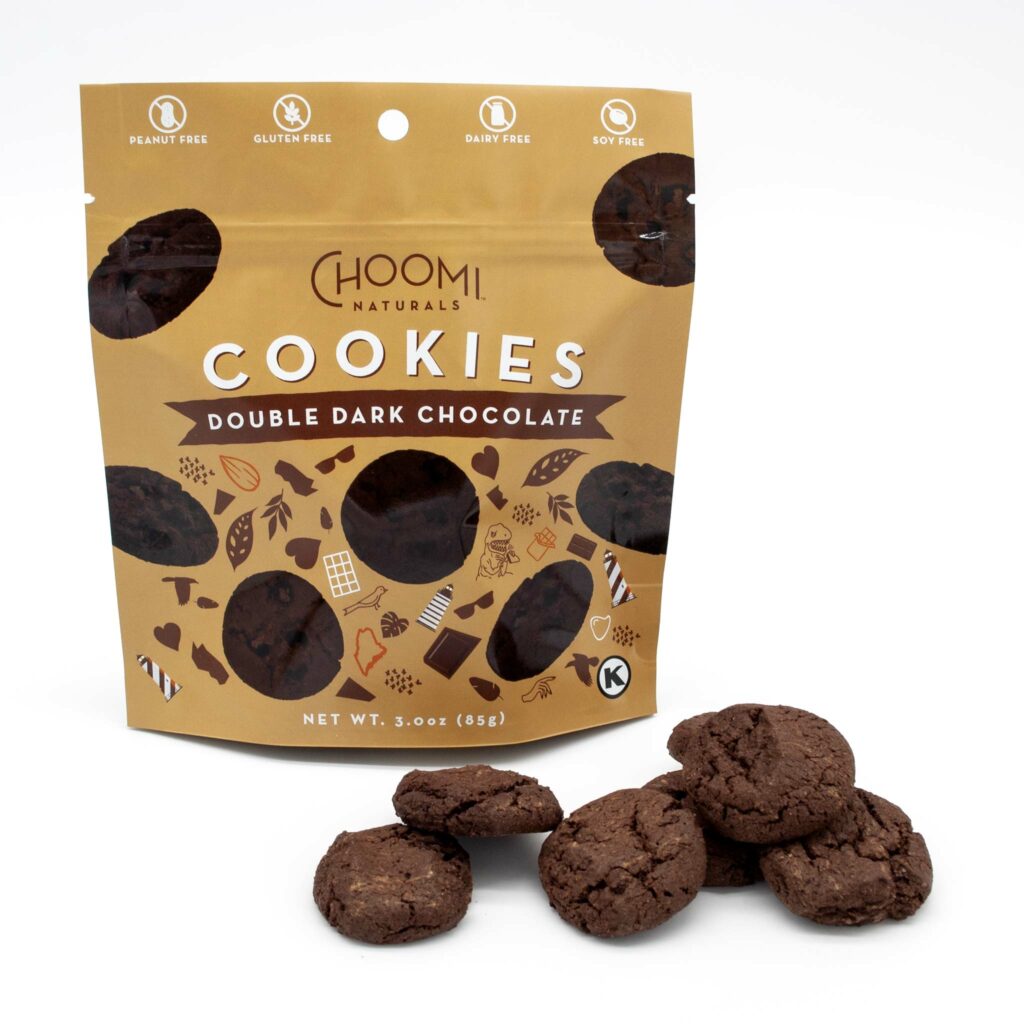 Double Dark Chocolate Cookie
Chocolate lovers everywhere will fall for this rich, decadent cookie packed with dairy-free, soy-free dark chocolate chips. This sweet and indulgent treat will delight your taste buds. Our gluten-free double-dark chocolate chip cookie is the perfect blend of crunchy, smooth, and dark chocolate flavors that will have you coming back for more.
Give the new delicious Choomi Naturals cookies a try today and experience the best gluten-free cookies you'll ever taste. Choose from a box filled with our Crunchy Chocolate Chip cookies or a box of Double Dark Chocolate cookies. If you can't pick just one, we have a box with both flavors for you to enjoy!

Order your own Cookie Box today and experience the Choomi Naturals difference.