Nothing says summer fun like an ice cream sandwich, and what better way to enjoy your favorite ice cream than between two delicious cookies?
If you are on a gluten-free diet or just trying to be more health-conscious, look to Choomi Naturals cookies.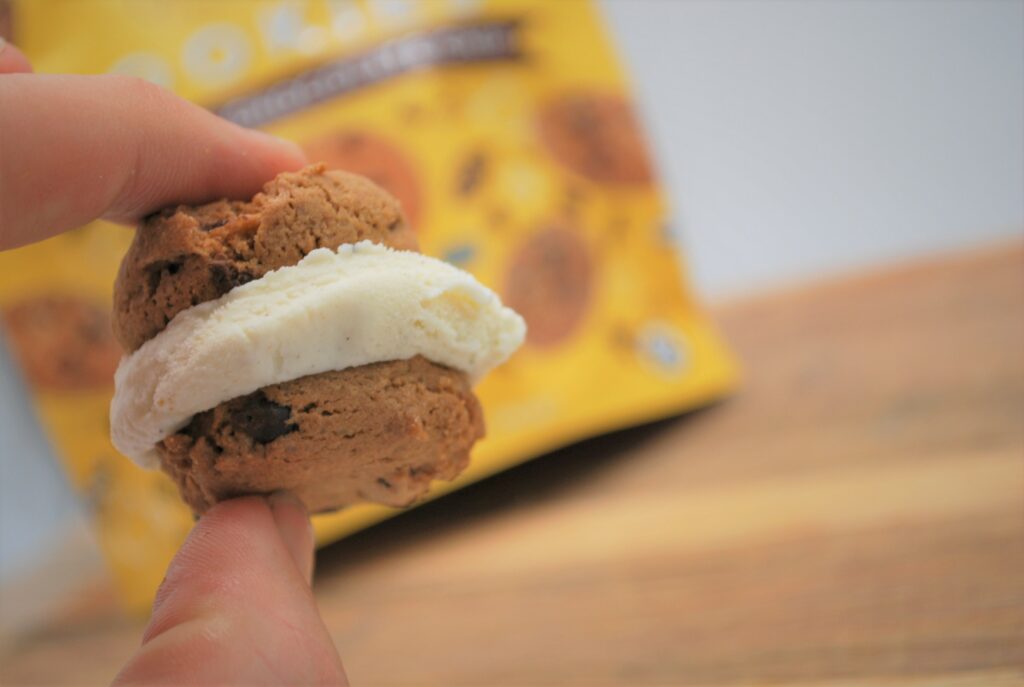 Choose from our rich Double Dark Chocolate Cookies or lean into the classic taste of our best-selling Crunchy Chocolate Chip Cookie. Whichever cookie you choose, you can trust that our healthy snacks are always gluten-free, dairy-free, peanut-free, soy-free, and delightfully sweet and salty!
For your ice cream sandwiches, you'll need the following:
Your favorite dairy-free ice cream (slightly softened — room temp for 5 mins does the trick)
Ice cream scoop
For each cookie sandwich, add one scoop of ice cream to the bottom of one cookie and then top it with your second cookie.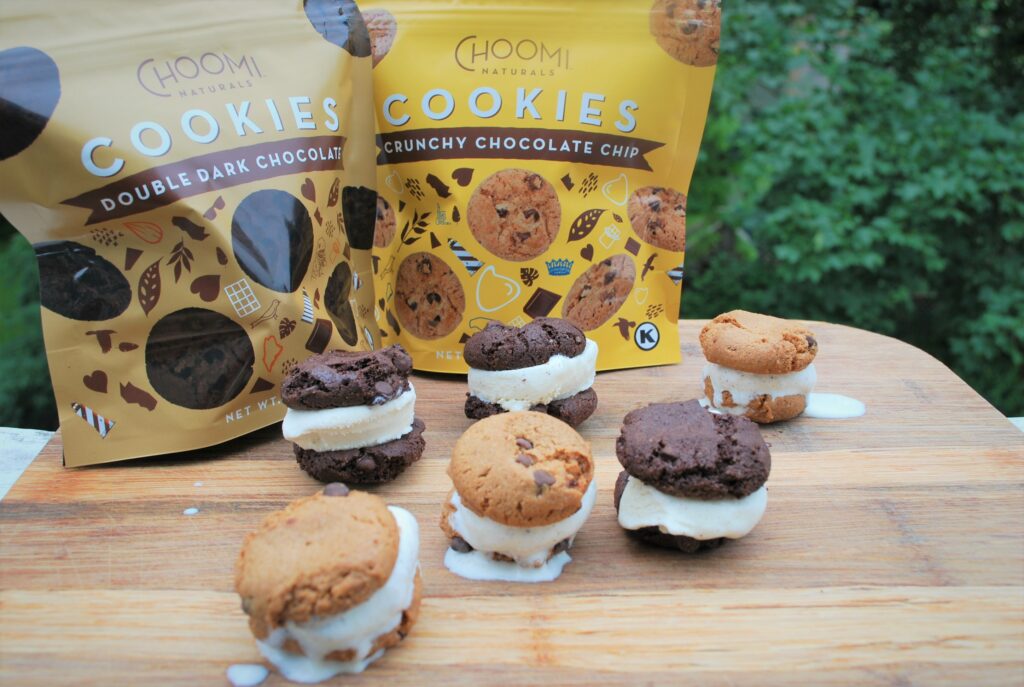 You can enjoy these right away or make them ahead and freeze them for enjoying later.
To take your ice cream sandwiches to the next level, add your favorite ice cream toppings or add-ins (think chocolate sauce and sprinkles) on top of your scoop of ice cream, or roll the edges of the completed cookie sandwich in sprinkles or crushed cookie bits before eating.
Mix and match cookie and ice cream flavors until you find your perfect match — the summer dessert options are endless!