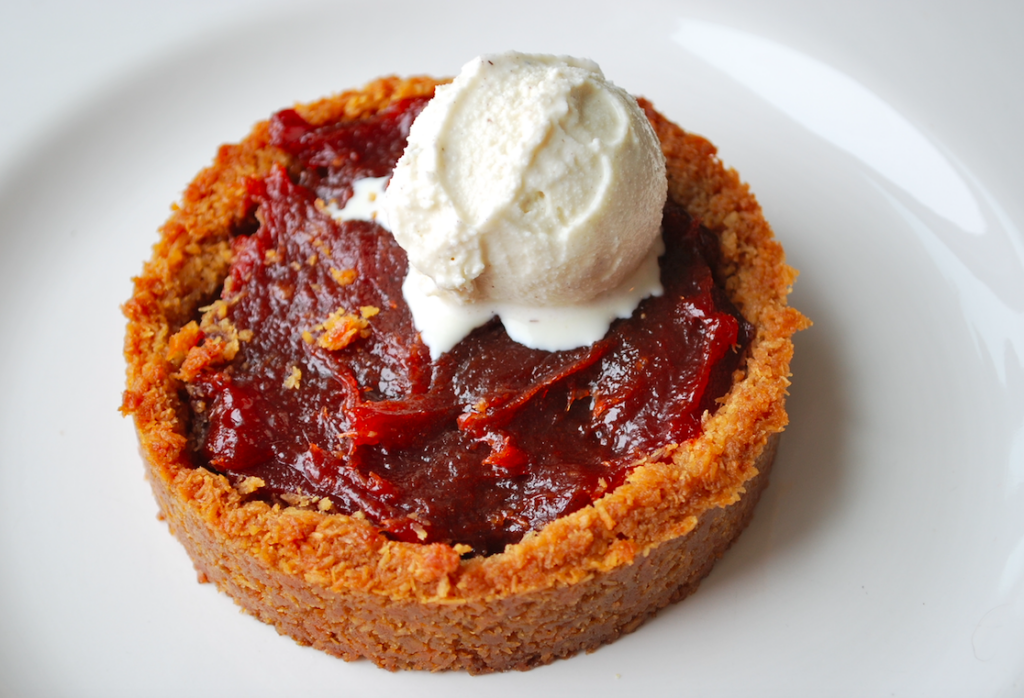 Gluten-Free Baking Made Easy
Baking desserts for the whole family can be daunting, especially if you have gluten-free eaters in your home. But with a few easy swaps and substitutions, baking delicious treats everyone can enjoy is simpler than ever! This coconut pie crust recipe will be a hit with both gluten-free and non-gluten-free folks.
This tasty pie crust is perfect for all of your spring and Easter dessert recipes. It's also easily customized with your favorite flavorful fillings. This easy-to-make pie crust will surely be a favorite at your next family gathering. Enjoy!
You'll Need the Following to Make Your Gluten-Free Coconut Pie Crust:
Instructions:
Preheat your oven to 350 ˚F.
Spray the tart pan with cooking spray for easy pie crust release.
Add two bags of Choomi Classic Coconut Macaroons to a food processor and pulse until you reach a crumb consistency.
Press Coconut Macaroon crumbs into the tart pan to create a pie crust.
Bake for about 15 minutes or until the pie crust is lightly toasted.
Once cooled, fill with your favorite all-natural jam, fruit paste, or filling of your choice. Spoon the filling into the tart shell and bake for a second time at 350˚F for about 5 minutes or until the filling gently bubbles at the surface. Allow the tart to cool and the filling to set before serving.
Note: We recommend you try the delicious guava preserves from Valle de Panchoy in Guatemala as a filling for your next pie
Featured Product: Classic Coconut Macaroons
Enjoy the classic taste of coconut macaroons without any guilt. Our healthy snacks are gluten-free, dairy-free, soy-free, peanut-free, and always 100% natural. Try them in this delicious coconut pie crust recipe, or enjoy them as a snack on your next adventure. Choomi Naturals fueling snacks are perfect for kids and adults alike!